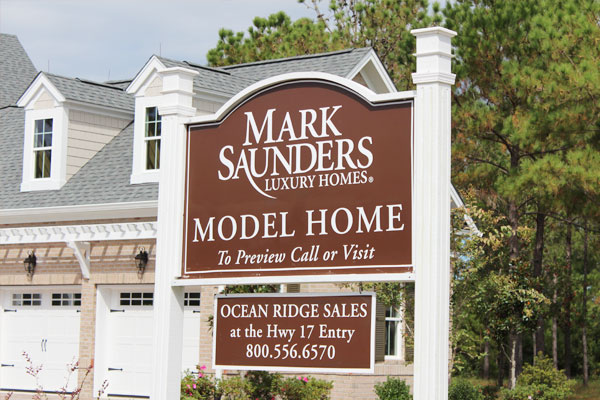 Mark Saunders Luxury Homes received two Award Recognition Certificates from the Brunswick County Home Builders Association!
Each year the Association sponsors a Parade of Homes in which it showcases some of the best homes in our southeastern coastal county. The featured homes are awarded "key feature" certificates which list the best feature of the home. For this year's 11th Annual Parade of Homes, the Association proudly features 52 new homes and four remodels, making this the largest parade since its 2002 launch.
The 2013 Parade features the Bayer model home in Rivers Edge and the Addison model home  in Ocean Ridge, both beautiful homes designed and built by Mark Saunders Luxury Homes and recognized as follows:
The Bayer Model Home at Rivers Edge – Award for the Open Design of the Great Room
The Addison Model Home at Ocean Ridge – Award for the Garage Design
We're off to a great start for another successful Parade of Homes for Mark Saunders Luxury Homes!