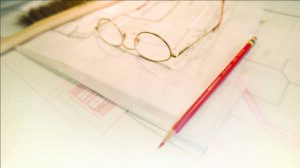 Our Process
Designing and building your dream home with Mark Saunders Luxury Homes is an exciting, fun, and hands-on experience. We build a relationship of mutual trust and communication before we build your home. Over several decades, we've developed a process that ensures your custom home captures every aspect of your lifestyle and compliments the natural beauty of your homesite and community. We combine our vision of unique and timeless architecture with your dreams and lifestyle.
"Pam and I would like to compliment the entire staff at Mark Saunders Luxury Homes. This is the third home we have built and is the first…" [Read More]
Whether your needs require an accelerated build or a relaxed multi-year process, we have the experience and expertise to accommodate your situation and to adjust the timeline for design and construction.
Design Consultation
Understanding your lifestyle and needs is the most important aspect of developing a home design. During the design consultation, your Custom Home Consultant will listen carefully to your list of wishes for your new home. We'll guide you through every decision and option to ensure your home is a unique reflection of you.
Homesite Evaluation
Equally important to the Design Consultation is the Homesite Evaluation. Before we put pencil to paper we visit your homesite to analyze every detail, including the contour of your homesite, location of heritage trees and prevailing breezes. Your home will complement the unique characteristics of your homesite.
Conceptual Design
After developing your design wish list and evaluating your homesite, we provide you with a conceptual design for your home, which includes sketches of your floor plan and front elevation expertly prepared by our professional architect.
Design Revision
Designing your home is an interactive and iterative process. We encourage you to provide feedback about your design. With your continued participation, we work together until you are completely satisfied with your home design.
Pricing
Once your home design captures your dream we provide a competitive, all-inclusive price to build your home. You will not be surprised by hidden extras or add-ons since our proposal includes every cost associated with building your home to your specifications.
Building Agreement
Our building agreement outlines your specifications, our agreed-upon price and pay schedule, our responsibilities, construction duration and our Mark of Excellence Guarantee. The building agreement will give you confidence that your home will be delivered on time to your satisfaction.
Plan Review
Prior to starting construction, we sit down with you and very carefully review your home plans. We finalize exterior color selections and outline a rough construction schedule. At this time you will also be introduced to your Project Manager who will guide you through the actual construction of your home and keep you informed every step of the way.
Home Construction
Home construction takes 6-8 months, depending on the size and complexity of your home. Using only time tested construction methods and professional trades people, we follow a strict construction process that ensures no detail of your home is overlooked and unsurpassed quality.
Customer Care
Our relationship doesn't end when we present you with the keys to your home. Our unwavering commitment to ensuring your complete satisfaction continues after you walk through the front door and begin enjoying your home.